Temple Emanu-El Clergy
Cantor Emily Simkin
Cantor Emily Simkin is thrilled to be the Cantor at Temple Emanu-El! Recently ordained from Hebrew Union College-Jewish Institute of Religion's Debbie Friedman School of Sacred Music, she has served the Jewish community in cantorial, educational, and youth professional roles in New Jersey, Pennsylvania, New York, Maryland, Massachusetts, and Hawaii.
Cantor Simkin cares deeply about utilizing music as a vehicle for spirituality and fostering vibrant congregational life. It was through Jewish camping with the Union of Reform Judaism that she recognized the power of music to unite community and developed a passion for Jewish life. Cantor Simkin aims to frame her cantorate around Jewish mindfulness, pastoral care, experiential education, and youth engagement. She particularly enjoys training b'nei mitzvah students, writing creative values-based curriculum, interfaith programing, and engaging with congregants of every age and stage in our community.
The Cantor loves to spend her free time practicing yoga, gardening, making art, and enjoying good wine. She lives in Staten Island with her husband, Adam, a medical student at Touro College of Osteopathic Medicine (Harlem). Together they enjoy time outdoors, cooking, and the best that Netflix has to offer. They are the proud pet parents of two cats, Hilly and Ru, named for Hillary Clinton and Ruth Bader Ginsburg.
CONTACT INFORMATION
Phone: (732) 549-4442 Ext. 102
Email: cantorsimkin@edisontemple.org
Rabbi Vicki Axe
Rabbi Axe received a Bachelor of Music Education from Temple University in Philadelphia PA, MA in Music Education from the Ohio State University in Columbus OH, and taught music for many years before returning to school for her Degree in Sacred Music and ordination as Cantor from the Hebrew Union College-Jewish Institute of Religion, Debbie Friedman School of Sacred Music.

In 2008 Rabbi Axe was awarded a Doctor of Music, honorous causa from HUC-JIR, and Rabbinic Ordination from the Rabbinical Academy of America. In 2016 she earned her Doctor of Ministry in Pastoral Care and Counseling from HUC-JIR.

A master teacher, Rabbi Axe was awarded the coveted title of Reform Jewish Educator by the Union for Reform Judaism. She has prepared hundreds of children for their B'nai Mitzvah, taught cantorial and rabbinic students at the Academy of Jewish Religion and Hebrew Union College-Jewish Institute of Religion, visited many congregations as Scholar-in-Residence, and presented workshops on Jewish music and Jewish life for public schools, civic groups, and the Union for Reform Judaism.

Known for her talent and passion in the areas of Jewish education, conducting, and creative programming, as well as liturgical art, Rabbi Axe has served on the conducting faculty of the North American Jewish Choral Festival since 1997, directed URJ regional and national choirs, both adults and children, and was featured in programs of Jewish interest with Dave Brubeck and Marvin Hamlisch, for whom she also prepared a choir.

Blessed with the gift of voice, Rabbi Axe feels as comfortable on the concert stage with a symphony orchestra as she does in the classroom with an audience from preschoolers to seniors. Her greatest joy is teaching and pastoral care which she offers from the bima, in the classroom, at a hospital bed, or on a stage.

A national leader in the Reform Movement, Rabbi Axe is a past president of both the American Conference of Cantors and the HUC-JIR Debbie Friedman School of Sacred Music Cantorial Alumni Association, and served on the DFSSM Advisory Board, as well as the Board of the Union for Reform Judaism,

Rabbi Axe also served the local community as a member of the Jewish Educators and Teen Professional Councils of Greenwich and Stamford, the Greenwich JNF Health and Healing Center Advisory Council, was chair of the Greenwich Hospital Clinical Pastoral Education (CPE) Professional Consultation Committee, and is a past officer of the Greenwich Fellowship of Clergy.

Her greatest role is as loving wife to Dr. Harold Axe for 48 years until his death in April of 2020, devoted mother to their four sons, Judah and his wife Ellie, Noah and his wife Amira, Gabriel, and Daniel, and most recently proud grandmother to Maren and Nora, Jillian, and Augustin.
CONTACT INFORMATION
Phone: (732) 549-4442 Ext. 101
Email: rabbiaxe@edisontemple.org
---
Rabbi Alfred B. Landsberg - Rabbi Emeritus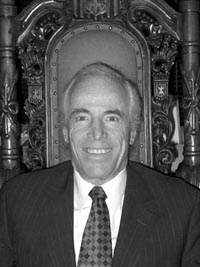 Rabbi Alfred B. Landsberg served as Rabbi at Temple Emanu-El, Edison, N.J. for thirty eight years. In June 2006 Rabbi Landsberg became Rabbi Emeritus of Temple Emanu-El and we thank him for his many wonderful years of commitment and leadership.
Rabbi Alfred B. Landsberg holds several academic and religious degrees (Artium Baccalaureus, Artium Magister, Bachelor of Hebrew Letters, Master of Hebrew Letters, Doctor of Divinity (honoris causa) -- but truly derives a sense of fulfullment from being married for over fifty years to his beloved wife, Ruth -- and from his wonderful children -- Lori, Adam Debra, and Michael, -- and from his eight grandchildren.
Rabbi Landsberg was ordained in 1962, -- served in the United States Army Chaplaincy, -- was Spiritual Leader in Plattsburgh, N.Y.
He has served as President of many organizations, -- and as a Member of the Board of numerous others, --- these Organizations dealing with racism, homosexuality, mental retardation, alcoholism, family life curricula, affimative action, adoption of "hard to place" children, planned parenthood, drug abuse, community relations, abortion counseling, homelessness, hospital institutional review board and ethics committees, pastoral education, ecumenical concerns, and HIV-AIDS ministry.
Rabbi Landsberg has been quoted as saying: "The many affiliations in which I have served may "look good on paper', but are merely tools to attempt, -- in whatever small fashion I can, -- to leave the world a somewhat better place for my having been there.
TIKKUN OLAM, --partnering with whatever God we may worship in order to enhance the world and the lives of those who dwell within it, -- is not simply a slogan to be shouted but, rather, an action to be implemented."
CONTACT INFORMATION
Phone: (732) 549-4442 Ext. 103
Tue, March 28 2023 6 Nisan 5783